BOGRA, Oct 23: Farmers of the district have started commercial cultivation of dragon fruit this year with the support from the local agriculture offices.
Sources said experimental farming of dragon fruit begun in the district last year and growers got a good yield. As a result farmers have brought more than five hectares of land under the fruit cultivation this season.
Each kg of fresh fruit is being sold at Tk 550 to Tk 600 in the local kitchen markets while Tk 700 to Tk 800 in the capital. High market prices encourage more farmers to bring new lands under the farming of the fruit.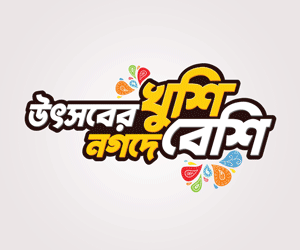 "It's imported by Germplasm Centre of Bangladesh Agricultural University Mymensing," said horticulture officer Quamruzzaman. "Now, the farmers are showing more interest to cultivate the fruit on a large scale as the seed is available across the district", he added.
"I have been cultivating dragon fruit on some 33 decimals of land spending Tk 23,000 with an expectation to make over Tk 59,000 if the price remains fair", said farmer Hasan Ali under Kahaloo upazila.
Sub-assistance agriculture officers said, "It can be grown both by seed and branch." He further said, "It is used in making juice and wine."
Civil surgeon Ardhendu Kumar said the fruit contains vitamin-C, mineral and other nutrition's that is useful for health. He urged the growers to come forward to expand its cultivation.