The Amar Ekushey Granthamela-2018 attracted a large number of visitors on the second day of the month-long traditional fair on Friday.
The sales of books on different genres of literature and other branches of knowledge also soared.
Huge number of children also flocked to different stalls and pavilions to find out books of their beloved writers with huge enthusiasm and curiosity on the second day.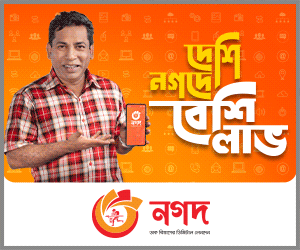 The stall attendants were seen busy dealing with the visitors as holiday crowd thronged to different stalls and pavilions.
The month-long book fair began February 1 on the premises of Bangla Academy and its adjoining Suhrawardy Udyan in the city.
Prime Minister Sheikh Hasina inaugurated the traditional month-long book fair with a call to give due honour to the country's own art, culture, language and literature.
The book fair will remain open for all from 3pm to 9pm on working days and 11am to 9pm on government holidays with a one-hour break for lunch and offering prayers.
It will continue till February 28.
Two main entry gates have been erected at Teacher-Students' Centre (TSC) of Dhaka University and Doyel Chattar.
Poets and writers from 15 countries will join the International Literature Conference, 2018 to be held on February 22-23.
A total of 800 stalls including 670 book stalls, 150 stalls of little magazines and some stalls of different socio-cultural organizations have been installed in the book fair covering an area of 150,000 square feet.
Bangla Academy will publish 146 new books this year.
The authorities for the first time have included the Swadhinata Stambha (Independence Monument) at the Suhrawardy Udyan as part of the book fair.
According to BSS, a stage for holding publication ceremonies and programme on unveiling covers of the books has been installed at the Suhrawardy Udyan.
Discussions and seminars will be held every day on the main stage erected on the Bangla Academy premises.
A separate gate has been made for entrance of the writers and poets into the Suhrawardy Udyan.