President Md Abdul Hamid has called on Indian Ocean region countries to boost cooperation on naval security.
"It is not possible for one country to defend its maritime regions alone," the President said.
Hamid said that it is also difficult for any one country to bear the burden of coastal natural disasters, such as tsunamis and cyclones.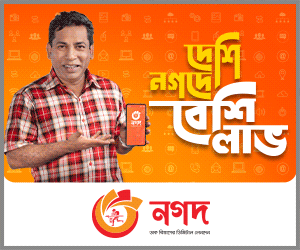 He described maritime security in such situations as a 'collective responsibility.'
The President made the remarks on Monday during the inaugural ceremony of IONS Multilateral Maritime Search and Rescue Exercise or IMMSAREX 2017 in Cox's Bazar.
Twenty-three countries, including the 22 members of the Indian Ocean Naval Symposium or IONS, is participating in the naval exercise. Naval fleets from Bangladesh, China, India, Iran and Indonesia will participate. The exercise will end on November 29.
According to bdnews24.com, the President also emphasised the strategic and economic value of the Indian Ocean region, referring to the emergence of the 'Blue Economy'.
He highlighted the importance of this cooperation and the role played by organisations such as IONS in developing this value.
"I firmly believe that, there is no alternative to openness and transparent exchange of views in resolving differences of opinions," Hamid said.
"Let me also emphasise that though the geographical borders divide the countries, but bridges of friendship across the ocean can unite us together," he said.
"IONS is not only a ray of hope for the Indian Ocean Region but also a forum of immense importance for the Asia Pacific and the adjoining oceans."