No Monkeypox cases have been detected in Bangladesh so far, said Prof Dr Md Sharfuddin Ahmed, Vice-Chancellor of Bangabandhu Sheikh Mujib Medical University (BSMMU).
He also urged people not to be panicked hearing any rumour.
"We have taken all necessary preparations to provide treatment for Monkeypox virus although we have not yet found any patient infected with the virus in the country," he said.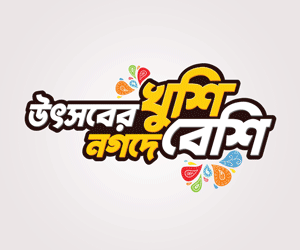 Ther BSMMU VC revealed the information while talking at a press briefing held at Shaheed Dr Milton Hall on Tuesday, reports UNB.
Prof. Sharfuddin said recently Monkeypox cases have been reported recently in 14 countries including the UK, Italy, Germany, the Netherlands, the USA, Australia, and Canada.
Already, the health authorities have alerted all land ports and airports to prevent the spread of the virus, he said.
Monkeypox is a DNA virus. It is believed that it can be transmitted if people came in contact with infected animals or take inadequately cooked meat, said the BSMMU VC.
The symptoms of the virus are Lymphadenopathy (swollen lymph nodes), cold, fever, perspiration, headache, backache, loss of appetite, breathing problem and cough, he said.
BSMMU VC also advised people to refrain from getting close to infected or suspected animals. But if anyone found infected he/she should stay in isolation until their lesions have crusted.
Referring to the Facebook post over detection of first Monkeypox case at BSMMU that went viral, Prof. Sharfuddin said assistance was sought from the Cyber Crime Investigation Division of Count