Women councillors are facing different types of barriers and discriminations to play an effective role in city corporations and to serve the city dwellers smoothly due to some provisions of existing laws, speakers said.
To this effect, they called for legal reform, capacity development for the women councillors, awareness building programme, and removing prevailing social, political and cultural hurdles to ensure a congenial and sound atmosphere for them and to strengthen their role in city corporations.
Their opinions and calls were made at a virtual sharing meeting titled "Strong Dhaka City Corporation: Role of Women Councillors" with Dhaka North City Corporation (DNCC) Mayor and councillors organised by Bangladesh Mahila Parishad (BMP).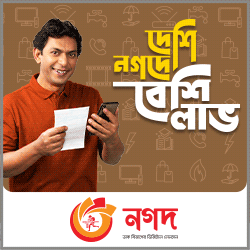 DNCC Mayor Atiqul Islam spoke at the programme at the Chief Guest while BMP President Dr. Fauzia Moslem chaired it.
Saila Farzana, Joint Secretary (Urban Development-2 Branch), Local Government Division, attended the event at the Special Guest while Rekha Chowdhury, acting Movement Secretary of the BMP, presented a keynote paper.
A group of elected councillors of DNCC, among others, also spoke at the function.
Speaking at the event, DNCC Mayor Atiqul proposed to form 'working group' consisting of representatives from the officials of the Local Government Division, the BMP and the DNCC which will identify the legal loopholes in order to eliminate the inequalities and barriers in the work of women councillors.
Discrimination in the work of women councillors must be eliminated, he said, adding that still a good portion of the women don't get a chance to speak and everyone has to work for them.
At the same time, Mr Atiqul called upon the BMP to work with the city corporation to launch a campaign to raise public awareness for building Dhaka a liveable city for women.
Ms Saila Farzana laid emphasis on increasing the role of women councillors through developing their capacity and skills in order to achieve Sustainable Development Goals (SDGs).
She also identified two main gaps such as capacity and data gaps in reality in the work of women's councillors.
Jakia Sultana, an elected woman councillor under DNCC, said they are facing huge hurdles to work for the betterment of the city people and serve them smoothly due to some existing laws.
She also laid emphasis on scrapping the word 'reserved' for women councillors to strengthen their role in the city corporations.
BMP General Secretary Maleka Banu also in her welcome address said the BMP has been working towards building a democratic, humane, egalitarian and non-communal society while it is constantly working to create a conducive social and political environment for women's empowerment.
Dr Fauzia said to build Dhaka as a liveable city for women and all, women councillors must work freely and independently and have to play their due and effective role removing all types of constraints and challenges.
To this effect, she called for a concerted effort to ensure their due role in the city corporations.