Labour rights groups and activists on Thursday urged the government to ratify the ILO convention 189 in order to uphold the rights of domestic workers of the country.
They emphasised incorporating the ILO convention 189 as time has come for ensuring protection and welfare of domestic workers in Bangladesh.
Md. Mujibul Haque, President, Standing Committee on Ministry of Labour and Employment, emphasised training and skill development of domestic workers so that they transform into skilled manpower and play a role in the development of the country.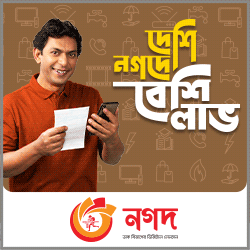 He addressed the virtual event organised by 'Nari Sromik Kantha' as the chief guest on the occupation of International Domestic Workers Day.
He also said that the time has come to ratify the ILO convention 189.
Speaking on the occasion, member of the parliament Shirin Akhter said that now is the time to talk to the government about amending the country's labour law.
She recounted that in 2013 the Labour Act was amended to incorporate domestic workers in to the law and called for work in unison to count domestic workers as workers.
She also emphasised on formation of a domestic worker emergency forum.
Speakers in their discussions urged the government to immediately ratify ILO Convention 189 and a call was made to ensure the rights of domestic workers as per the Domestic Worker Protection and Welfare Policy-2015, as long as domestic workers are not included in the Labour Act.
The rights group also made some demands for decent work and living of domestic workers including
Implementation of the Domestic Worker Protection and Welfare Policy, 2015 and enact a law based on it.

Raising public awareness on the existing laws and rights of domestic workers.

Initiatives to prevent child labour.

Official arrangement for the safe employment of domestic workers through training.

Budget allocation for those working in the informal sector, including domestic workers, and simultaneously include domestic workers in the government's social security programmes.