A suspected robber has died in an alleged shootout at Chattogram's Pahartali.
The incident took place at Uttar Kattali Beribadh on Wednesday midnight, said Pahartali Police Station chief Sadeep Kumar Das.
Police identified the robber as 25-year-old Sabuj from Shapla Residential Area in Pahartali neighbourhood. He was known as 'Pichchi Sabuj' among the locals, according to the police.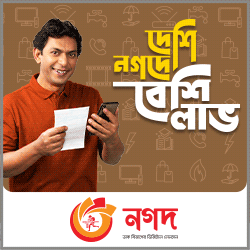 He was named in six cases related to firearms and robbery, said OC Das.
"A police team raided Beribandh area after learning that a gang of robbers had gathered there," he said.
When the lawmen cordoned off the area, he said, robbers opened fire on the police forcing them to retaliate, according to a bdnews24 report.
After the gunfight, police arrested a man named Apu, 28, from the scene and bullet-riddled Sabuj was taken to the Chattogram Medical College Hospital where doctors declared him dead, he said.
Five policemen, including Das, were injured in the skirmish, police said.
Police recovered weapons from the scene.