Dhaka Criminal Investigation Department (CID) has called the parents of Comilla College student Sohagi Jahan Tonu, who was killed nearly 20 months ago, to meet at its office on Wednesday.
Tonu's mother Anwara Begum confirmed about receiving letter from Dhaka CID in this regard.
Tonu, a second-year history student of Comilla Victoria College and a member of Victoria College Theatre, was found dead at Comilla Mainamati Cantonment on March 20, 2016 after she went out of her residence for private tuition.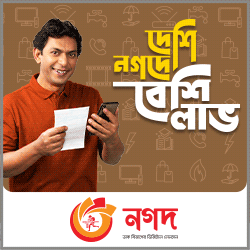 According to UNB, doctors at forensic department of Comilla Medical College and Hospital conducted two autopsies on her body but their reports did not mention any clear cause of her death.
In May last year, CID told media that semen of three men were found in DNA test but the officials concerned denied to make any comment over further development.