Bangladeshi citizens aged above 18 years are now able to register for the Covid-19 vaccines across the country as the government is preparing to ease the nationwide lockdown after August 10.
The decision was taken at an inter-ministerial meeting on Tuesday.
Liberation War Affairs Minister AKM Mozammel Haque presided over the meeting while Health Minister Zahid Maleque and Cabinet Secretary Anwarul Islam were present.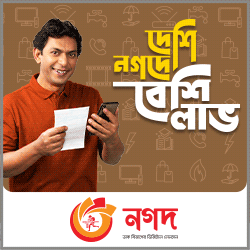 The Liberation War Minister told reporters following the meeting that if any person above the age of 18 years moves on the streets without being vaccinated, it will be considered a punishable offence.
And, if needed, the government will issue an ordinance since there is no parliamentary session now.
He said the health ministry has made arrangements to vaccinate 10 million people in seven days. Therefore, anyone over the age of 18 without being vaccinated will have to face punishment if they go out on the streets.
The government earlier said that citizens who are aged 25 and above were able to be registered for the mass vaccination campaign in the country. Before that, the government lowered the age limit to 30 gradually as the Covid situation started worsening across the country.