Agriculturists at a Boro harvesting ceremony have said that the farmers could successfully face labour-shortage and reduce harvesting cost of Boro paddy by 50 per cent using the combined harvester machines.
They said farmers can harvest and clean Boro paddy of one acre land within an hour using a combined harvester machine at the cost of only Taka 3,000, which is 50 per cent less than the cost of harvesting and cleaning the same by engaging labourers, reports BSS.
They viewed this in the ceremony arranged by the Department of Agricultural Extension (DAE) on launching Boro paddy harvest and cleaning using combined harvester machine in village Nabindas of Gangachara upazila in the district on Thursday afternoon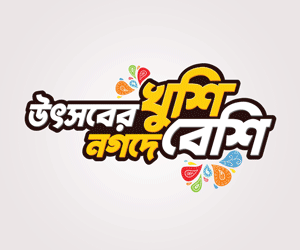 Gangachara Upazila Nirbahi Officer Taslima Begum attended and addressed the ceremony as the chief guest with Upazila Agriculture Officer of the DAE Agriculturist Shariful Islam in the chair.
Gangachara Upazila Agriculture Extension Officer of the DAE Agriculturist Nayeem Morshed, Sub-assistant Agriculture Officer Rabiul Islam Sub-assistant Plant Protection Officer Habibur Rahman and owner of the machine farmer Lablu Mian addressed.
Local farmers witnessed the mechanised harvesting side-by-side cleaning of Boro paddy in a shorter time in the local paddy fields.
Agriculturist Shariful Islam said the government through the DAE sold three combined harvester machines to farmers Lablu Mian, Ekramul Haque and Md. Kamruzzaman of the upazila recently at fifty per cent subsidised rates.
"The government sold the machines at Taka 1.4 million per unit against its price of Taka 2.8 million to assist the farmers in easily harvesting Boro paddy at reduced costs overcoming labourer shortage," he said.
Agriculturist Nayeem Morshed said the farmers can harvest and clean Boro paddy of one acre land using a combined harvester machine in an hour spending Taka 3,000, including all costs.
"The farmers generally spend Taka 6,000 for harvesting and cleaning Boro paddy on one acre of land by engaging labourers while use of combined harvester machines reduces 50 per cent harvesting costs for Boro paddy," he added.
The chief guest urged the farmers to purchase the combined harvester machines at 50 per cent subsidised rates for harvesting their own cultivated rice and providing the same services at reduced costs to other farmers.