Foreign Secretary Masud Bin Momen has said Bangladesh is expecting commercial vaccine supply from China in July.
"The agreement is almost finalised and we are expecting vaccine supply from China next month," he told the journalists.
Responding to a question, the foreign secretary said the Sinopharm vaccine will arrive first as Bangladesh initiated a contract with its maker in the beginning.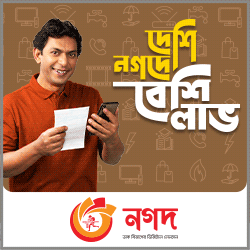 "The country is also in discussion with China to procure another Chinese vaccine – Sinovac".
He also said there is no progress in getting Astrazenaca from Indian Serum Institute.
"Chances of getting those are slim", he said.
"The country may have to wait until the last quarter of this year to get AstraZeneca from Serum.
He also mentioned that the USA, so far, has not given any information about providing its surplus AstraZeneca to Bangladesh.
However, he informed that the discussion with Russia on procuring Sputnik is progressing positively.
Bangladesh, which started vaccination for Covid-19 with AstraZeneca, has resumed its vaccination programme with Chinese Sinopharma recently.
Many fear that around 1.5 million people who received the first dose may not receive the second dose in time.