Speakers at a programme on Sunday called for community-led awareness programmes to reduce transmission of Covid-19 in rural Bangladesh, as people there have been reluctant to follow health guidelines.
They also stressed the need for a coordinated approach among the government agencies, NGOs, civil society platforms and community-based volunteers, while running awareness campaigns about the viral disease at the grassroots level.
Besides, they suggested accumulating adequate dataset to analyse impact of different preventive measures against the virus spread, in order to make better action-driven policies for the pandemic management.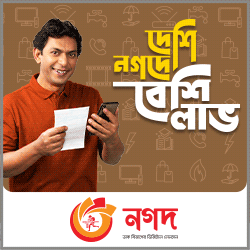 The recommendations came at a virtual discussion titled 'Grassroots Initiative to Deal with Coronavirus', jointly organised by the Citizen's Platform for SDGs, Bangladesh and The Hunger Project.
Presided over by Bangladesh Health Watch Coordinator Dr Mushtaque Raza Chowdhury, Member of the Parliamentary Standing Committee on Ministry of Education Fazle Hossain Badshaand Member of the Parliamentary Standing Committee on Ministry of Industries Mohammad Shahiduzzaman addressed the programme as special guests.
TheHunger Project Country Director Dr Badiul Alam Majumdar presented the keynote paper at the event.
Speaking on the occasion, Centre for Policy Dialogue (CPD) Chairman Professor Rehman Sobhansaid there should be a collective effort between the civil society and the public organisations at the upazila level to set a model example for the pandemic management.
He suggested picking a union or upazila to pilot a pandemic management model through public and private partnership at least for three months,in a bid to identify the problems and find new and more effective solutions.
Mentioning that many NGOs and civil society platforms have been working separately on different coronavirus related issues, he said a common platform should be created for better coordination and knowledge sharing.
In his welcome speech, Citizen's Platform for SDGs Convener Dr Debapriya Bhattacharya stated that there was no alternative to civil society and community-based initiatives when it comes to tackling the Covid-19.
There is a lack of coordination between efforts by the government and non-government initiatives, he said, adding that the gap had to be shortened.
Thegovernment provides no specific instructions for a collective effort to tackle the pandemic, creating confusions among citizens, Dr Bhattacharya noted.
In the presentation, Dr Badiul Alam Majumdar said public-private partnership in pandemic management was required,in order to have better impact in communities in terms of awareness initiatives, coronavirus testing and vaccination drives.
Dr Majumdar also noted that The Hunger Project had implemented the Coronavirus Resilient Villages (CRV) initiative in about 1,200 villages across the country,as per the Covid-19 management model developed by the WHO.
This volunteer-driven and community-led initiative involving the community's gatekeepers has already produced promising results and is considered by experts as the most appropriate approach for containing the spread of the Covid-19 infections in Bangladesh, he mentioned.
Speaking on the occasion as a discussant, Policy Advisor of the Aspire to Innovate (a2i) under ICT Division Anir Chowdhurysaid increasing awareness to tackle Covid-19 was not enough.
Voluntaryinitiatives at the local level are required and proper data should be there to effectively implement these activities, he observed.
Member of the Parliamentary Standing Committee on Ministry of Industries Mohammad Shahiduzzamansaid still there wasa misconception among rural people about Covid-19 that they wouldn't get infected as they work hard and have better immunity.
Although there are initiatives taken by the public and private sectors, still further importance has to be given to increase awareness, he said.
CPD Distinguished Fellow Dr Rounaq Jahan, local government expert and Vice-Chancellor of Britannia University Dr Tofail Ahmed, Health and Hope Specialised Hospital Director Dr Lelin Chowdhury, Association for Community Development (ACD) Executive Director Selima Sarwar, among others, spoke at the virtual event as distinguished discussants.