The 'Companies (2nd Amendment) Bill, 2020' was placed in the Jatiya Sangsad (JS) keeping a provision of formation of one-man company aiming to attract larger investment and do better in the global ease of doing business ranking.
Following the approval of the parliament, Commerce Minister Tipu Munshi placed the bill in the House with Speaker Dr Shirin Sharmin Chaudhury in the chair.
Placing the bill, the minister said the bill will help to increase further investment in the country in line with the government policy to seek more investment for the greater interest of the country.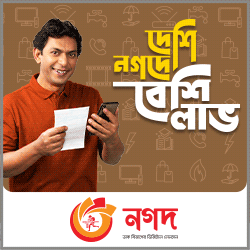 Opposing the argument made by opposition member, Munshi said the amendment of the law would help to bring a change in the global investment as the opposition terming the bill with an initiative of encouraging corruption in legal form.
Later, the bill was sent to the concerned parliamentary standing committee on Commerce for further scrutiny within a month, reports BSS.