Construction work of concourse roof, platform roof, steel roof structure, and iconic station from Uttara to Agargaon section of the much-awaited Mass Rapid Transit (MRT) Line-6 commonly known as metro rail is completed.
"We have already completed service transfer, check boring, test pile, main pile, pile cap, i-girder, precast segment casting, all peer head, viaduct, parapet wall on the viaduct, long span balanced cantilever and sub-structure of all stations," an official familiar with the process told BSS on Monday.
He said concourse roof, roof sheet of all stations including platform roof, steel roof structure, and iconic station installation was completed.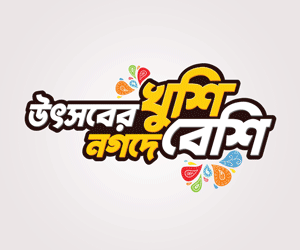 Talking to BSS, Managing Director of Dhaka Mass Transit Company Limited (DMTCL) MAN Siddique said that the metro rail, a dream public transport, is being implemented under Prime Minister Sheikh Hasina's milestone initiative in the transport sector in the capital.
"If the construction work continues this pace then we will be able to go for first phase operation by December 16, this year," he said.
Siddique said that the Mass Rapid Transit Line 6 or MRT Line 6, the elevated rail line is being constructed between Uttara Sector-3 and Motijheel, which will also go to Kamalapur railway station as per the Prime Minister's directive.
According to the project details, the overall progress of construction work of 21.26-kiolomtere metro rail service from Uttara to Motijheel-Kamalapur Railway stands at more than 78.95 per cent now, while 92.02 per cent civil work between Uttara and Agargaon has been done.
Besides, progressed from Agargaon to Motijheel part stood at 78.19 per cent and coordinated progress of electrical and mechanical system and rolling stock (rail coach) and depot equipment collection rose to 79.09 per cent, it said.
Out of nine stations, the entry-exit construction work has been completed, while construction work of entry-exit of six stations is in progress. Uttara Uttar to Agargaon mechanical, electrical and plumbing (MEP) and architectural work of nine stations is in progress, the project details said.
It added that the combined real progress of these two packages is 91.83 per cent.
The MRT-6 will have elevators, escalators, and stairs on both sides of each station for providing better facilities to passengers.
It will be able to transport 60,000 people per hour and reduce travel time from Uttara to Motijheel from about two hours to only 40 minutes.
Meanwhile, integrated test and trial run of metro train is underway while functional and performance test is going on in full swing.
Bangladesh is set to embark on a new era of commuting with a new mode of transport hitherto unseen on the land-the elevated metro rail of Dhaka.
The completion of the MRT line is believed to raise GDP growth by one per cent. At the same time, a huge amount of people will be employed.
Japan International Cooperation Agency (JICA) has been constructing the metro rail and providing soft loan to the project.