Aus farming is gaining popularity among thousands of poor peasants in the district.
Once Aus was cultivated on the large tract of land in the area, now high yielding Boro has took the place.
Farmers cultivate Aus just after harvesting Boro paddy in the middle of March and start harvesting from the middle of July. Around 14 to 18 maunds of output can be possible from a bigha of land.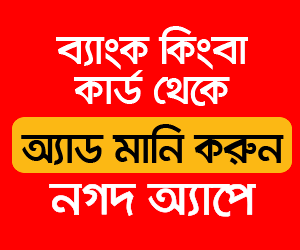 In the connection, the Department of Agriculture Extension (DAE) provides seeds, fertilisers and other necessary input to the growers.
Farmer Muslim Uddin of Meria village uinder Gunaher union expressed his satisfaction over the good yield and fair market prices from Aus paddy this season. He said he would bring more lands under the farming of Aus in the coming season.
Sub-assistance agriculture officer Faridur Rahman said government has taken initiatives to provide incentive to the interested farmers to grow more paddy during Aus season.
Meanwhile, the correspondent adds: Acute shortage of late T-Aman saplings hinders paddy cultivation in Sariakandi upazila of the district.
The DAE office sources said farmers of the area could not start farming T-Aman in right time due to flood water. Now a good number of growers have taken an initiative growing the paddy on around 340 hectares of land this current season after receding floodwater.
In a visit this correspondent found a good number of farmers claimed that they have been suffering for acute shortage of Aman saplings. They said each ponne (20 gonda) of the saplings is being sold at Tk 1,300 to Tk 1,400 in the market which was Tk 700 to Tk 800 a few weeks ago.
Upazila agriculture officer Shahaduzzaman said, "We are trying to mitigate the problem. The higher authority has already been informed on the issue."