BOGRA, Feb 01: Farmers of Shibganj upazila under the district are preparing Boro seedbed in a new method called 'Ideal' for better yield this season.
According to the Department of Agriculture Extension (DAE), under the method, farmers can take care of their seedbed easily. They can save production cost as it requires less fertiliser and pesticide.
Sub-assistance agriculture officer of DAE Ejaj Kamal said the method of ideal seedbed is new here. Growers are preparing their seedbed under the method this season on an experimental basis.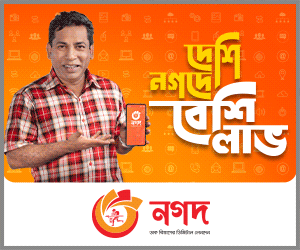 Under the method, cold like situation does not affect the seedlings. Fresh and healthy seedbed is the main feature of the modern method.
In a recent visit this correspondent found the farmers of Ghagurduar, Roynagar, Atmul, Dahila, Buriganj, Saula, Dopara, Boronarayanpur, Sadullapur and Khorapukur villages of the upazila are passing buy time to take care of the seedbed.
Farmer Ataur Rahman of Hatpara village said ideal seedbed is gaining momentum across the upazila.
Upazila Agriculture Officer Md Masud Ahmed said, "We are getting a good response from the farmers on the ideal Boro seedbed. It is expanding the peasants fast across the area".