Police Bureau of Investigation (PBI) has arrested a couple from Niketon area of Dhaka in connection with the alleged killing of their housemaid and dumping the body in shrubs at Diabari.
A PBI press release identified the arrestees as Syed Jasimul Hasan, 63, and his wife Syed Samina Hasan, 60, reports UNB.
Turag police discovery of the body of an unidentified 30-year-old woman from Diabari Jhaubon area on Friday led to the arrested couple.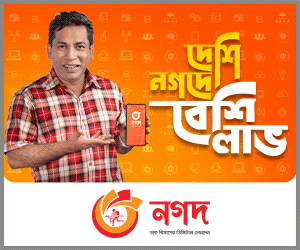 An investigation by a PBI team led by SP Md Jahangir Alam identified the body as Parvin alias Fensi Ara, who worked at the flat of Syed Jasimul Hasan in Niketon.
On Saturday, the PBI arrested the couple.
During primary interrogation, the couple confessed that the woman died after Samina Hasan beat her with a stick following an altercation on December 1.
Jasimul and Samina along with driver Ramjan Ali, 41, dumped Fensy's body in the Jhaubon area in Diabari.
Police also recovered a private car, a stick, and a bedsheet from the spot.
A case has been filed in this regard, the release added.