Murder confessions fuel debate over TV show influence on criminals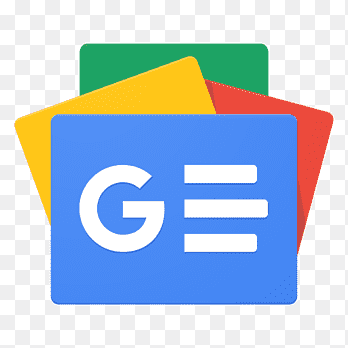 For all latest news, follow The Financial Express Google News channel.
Indian TV shows, such as 'Crime Patrol' and 'CID', have on several occasions faced criticisms and calls for ban in Bangladesh when suspects revealed they planned gruesome crimes after watching the shows. The latest such incident, the murder of Alina Islam Ayat in Chattogram, has fuelled the debate over the TV shows again, bdnews24.com reports.
Main suspect Abir Ali, a tenant of the building owned by Ayat's family, told police he cut the 5-year-old girl's body into six pieces and threw them to drains directly linked to the sea. He also claimed to have used talcum powder and perfume in the house to remove the odour of blood.
Citing his statement, police said Abir learnt about ransom, ways to hide bodies and destroy evidence from 'Crime Patrol' and 'CID'.
A criminologist and police say the influence of media on people is persisting, but it is not right to comment on the Indian TV shows' role in the crimes without research. And these TV serials also play a role in creating awareness among the people.
Police also think the TV serials cannot be blamed because the decision to commit a crime is taken by the criminal.
Thousands of episodes of 'Crime Patrol' have been aired since its launch by India's Sony Entertainment Channel in 2003.
Originally made in Hindi, the series was later dubbed into several languages including Bengali, Telugu, and Marathi on popular demand.
The host narrates several dramatised real-life crime cases revolving around harassment, kidnapping and murder while also presenting re-enactments in the show.
In July this year, police in Bangladesh said a woman and her lover killed her husband and dumped the body in an under-construction building in Gazipur after planning the murder based on a 'Crime Patrol' episode. The victim was strangled with a pillow after being drugged.
Police recovered the bodies of an expatriate worker, his wife and their daughter from their house in Dhaka's Kadamtali in June 2021.
The investigators found the elder daughter of the couple strangled them after drugging them out of anger over some family issues.
She got the plan to kill multiple people alone by watching 'Crime Patrol', police said.
In April 2016, two university students – one male and the other female – were found dead in a hotel room in Rajshahi.
Police had initially thought it was a case of murder-suicide as the door was locked from inside.
But three years later, the Police Bureau of Investigation revealed that the couple had been murdered. With the help of two employees, the criminals entered their room by removing the through-the-wall air-conditioner and used the same opening to flee.
According to police, the arrestees had planned the murder after watching 'Crime Patrol',
The name of the TV show came up in investigation into numerous other cases, mostly murders.
ARE THE TV SERIES TO BLAME?
PBI chief Banaj Kumar Majumder said the decision to kill somebody is taken by the criminals themselves, so the criminals should be blamed for the crimes, not the TV shows.
Besides the shows, many crime-based content are now available on YouTube, he pointed out. "Maybe the name of 'Crime Patrol' is coming up because it's popular."
He also said many other social aspects play a role in crimes like murder. "People even murder for Tk 20. Don't they know that if caught, they will be hanged?"
He feels that police should also watch shows like 'Crime Patrol' so that they can enhance their experience. "These issues should be researched at universities."
RESEARCH NEEDED
Professor Zia Rahman, the founding chairman of Dhaka University's criminology department, said there are many researches and theories on the influence of mass media on society.
According to him, no conclusion should be drawn before doing research on the crime-based TV shows' influence on the rate of murders.
"These [influences] were always there, especially in the case of movies. We saw bullying, assaults, murders and even suicides."
"Should TV shows like 'Crime Patrol' be banned because they are blamed for crimes? These shows have many positive sides, such as raising awareness. People can also learn many aspects of the law from these shows."
Prof Zia noted unemployment, family issues, and other social factors have an impact on crimes. "These are more important factors than 'Crime Patrol'. And what are the parents doing when an adolescent is learning crimes from TV shows?"
"If we want to pinpoint the problems, we need to do research, which is the scientific thing to do. This research should be done by police as well."
Film producer Mir Mokarram Hossain said every content has its positive and negative sides.
"There should be research on the issue so that content creators can behave more responsibly."