A Dhaka court today (Wednesday) framed charges in a graft case filed against suspended Deputy Inspector General (DIG) of Prisons Partha Gopal Bonik, formally initiating the trial against him.
Judge Nazrul Islam of Dhaka Special Judge Court-10 passed the order, setting November 18 to start recording depositions of the prosecution witnesses.
Earlier on August 31, Dhaka Metropolitan Sessions Judge KM Imrul Qayesh accepted the charge-sheet filed by the Anti-Corruption Commission (ACC) on August 24, and transferred the case to this court for further proceedings.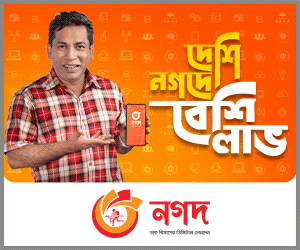 Partha, who was working at Sylhet Central Jail, was arrested by the ACC on July 28, 2019, as it recovered Taka 80 lakh from his North Green Road flat.
"He did not declare the money in his income tax file, making us believe it was amassed illegally," ACC director Mohammad Yousuf said on that day.
Partha during his arrest, said the car he was using and was being kept at the parking space owned by him, actually belonged to his friend. Of the money, Partha said, Taka 3.0 million was given to him by his mother-in-law and 5.0 million was earned by him during his years in service.
The anti-graft body filed the case on July 29, 2019, against Partha, reports BSS.