Customs officials arrested a man along with 1.7 kilograms of gold powder at Benapole border crossing on Friday night. The powder is estimated to be worth around Tk 7 million.
The arrestee is Alamgir, 42, son of Md Ibrahim Khalil, from Chatkhil region in Noakhali.
Alamgir was travelling to India - his bag was scanned thoroughly after suspicion, and port officials spotted a packet of gold powder, according to Belal Hossain Chowdhury, commissioner of the Benapole Port Customs.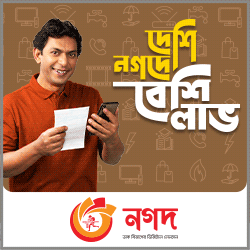 Alamgir was allegedly carrying the gold powder mixing it with soil in the packet, which was proved through laboratory tests, UNB reported.
A case was filed following the seizure.