Customs officials seized 332 kilograms of Ethiopian cannabis, otherwise known as 'Khat', from the Cargo Unit of Hazrat Shahjalal International Airport on Thursday.
A total of 17 suspected cartons reached the Cargo Unit by a flight of Singapore airlines from Kenya's capital Nairobi via Mauritius and Singapore on August 23, Othello Chowdhury, deputy commissioner of Dhaka Customs House (DCH), said.
On suspicion, he said, officials of the DCH opened the 17 cartons in presence of other agencies and seized the products look like "green tea", which is actually a new psychoactive substance (NPS).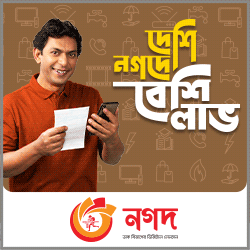 The NPS, also known as Ethiopian cannabis, is ingested by dissolving it in water, Othello said.
Nowshin Enterprise of Kakrail imported the contraband item exported by OBSA Nawi Project Ltd, Nairobi, reports UNB.
Earlier six other consignments of Khat were seized in the airport, which were sent from Ethiopia. This is for the first time a consignment is sent from Nairobi.