Customs officials have seized 160kg of cannabis found in several cartons brought to Bangladesh.
The UN Office on Drugs and Crime defines the synthetic cannabinoid strain, popularly known as Ethiopian marijuana, as a new psychoactive substance (NPS).
The cartons sent by post had been monitored at the customs house at Dhaka's Shahjalal Airport for three days before they were opened on Saturday.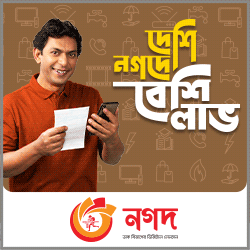 Customs House Deputy Commissioner Othello Chowdhury said that the nine cartons had been marked as suspicious after they arrived from India aboard a Jet Airways flight.
NSIS personnel opened the shipment in the presence of representatives from various agencies after the cartons lay unclaimed for three days.
According to Othello, the shipment was marked for Esha Enterprise in Turag Thana's Badaldi area and was sent from Ethiopia's Addis Ababa by Ziad Muhammad Yusuf, reports bdnews24.
"This new drug is ingested after dissolving it in water. Those who take the substance experience a high comparable to yaba."
Another shipment containing 460kg of this new narcotic substance was seized on Aug 31.