Police on Friday night seized the bus of 'Ganj-e-raj Paribahan' that hit infant Akifa and her mother at Chourhash intersection of Kushtia town on Tuesday.
The bus was seized from New Bus Stand area in Faridpurtown around 10:30 pm, said SM Mehedi Hasan, superintendent of Kushtia police.
However, the three accused--bus driver Khokon, its owner Joynul and supervisor Yunus--could not be arrested yet, he added.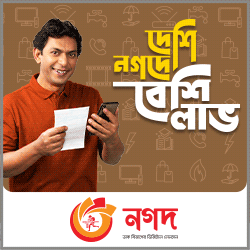 Earlier on Thursday, Akifa, a one-year-old daughter of Haruur Rashid, sustained head injuries after she fell from her mother Rina Akter's lap when the killer bus hit the mother.
Later on Tuesday, she succumbed to her injuries at Dhaka Medical College Hospital (DMCH) around 4:45 am, reports Reuters.
Harunur Rashid, father of the deceased, on Thursday night filed a case with Kushtia Model Police Station against the three.
The video footage of the incident went viral on the social networking site Facebook, sparking an uproar among locals.