Police arrested five people on charges of cheating medical college admission seekers by providing them with fake leaked question papers on the social media in the first-ever case under the recently passed and much criticised Digital Security Act.
The Criminal Investigation Department (CID) of police arrested them at Jatrabarhi and Badda on Wednesday night, CID Special Superintendent of Police Molla Nazrul Islam said on Thursday.
A Dhaka court remanded them in custody for two days in the case started at Paltan Police Station on Thursday after initial interrogations by CID officials.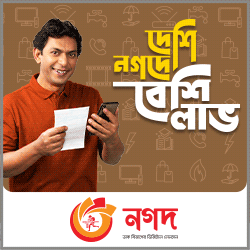 "We are trying to squeeze more information from them," Nazrul said.
The arrestees are Kawser Gazi, Sohel Mia, Tariqul Islam Shovon, Rugaiyat Tanvir Aditya, and Masudur Rahman Emon, reports bdnews24.com.
One of them is an agent of mobile banking service provider bKash while the others are students, police said.
They had collected money from different people through bKash promising them leaked question papers, which were actually fake, on Facebook, the CID official said.
The move to arrest them centred on the medical college admission test of October 5, Nazrul said.
Police have also seized their laptops and mobile phones.
The five made the fake question papers from the ones used in past years and from different books, Nazrul said.
They are also accused of leaking question papers of different competitive tests in the past.
"They took a different path this time as the authorities were alert and foiled their bids (to leak questions)," Nazrul said.