Criminal Investigation Department (CID) seized 1,586.36 kilograms contraband Ethiopian cannabis worth around Tk 238 million (Tk 2.38 crore) from foreign parcel section of General Post Office (GPO) in the city on Sunday.
Based on secret information, Organised Crime Unit of the CID seized the products, a new psychoactive substance (NPS) having some similarity with 'green tea' in look, kept inside 96 cartons.
Earlier on Saturday customs officials also seized 160 kilograms of cannabis, also known as 'khat', from the Cargo Unit of Hazrat Shahjalal International Airport, reports UNB.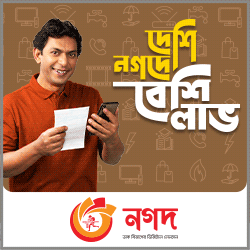 Briefing reporters at CID headquarters in the city on Tuesday, DIG of the Organised Crime Unit Md Shah Alam said primary investigation revealed that 20 organisations and individuals are involved in importing such type of new drugs. Investigation is underway to book the culprits under the law, he said.
Replying to a question, the DIG said the specialised crime unit is also conducting investigation to ascertain whether any official or employee of the GPO is involved in bringing in the consignments.