Dhaka landfills take heavy toll on agriculture, health
Surface, groundwater contaminated, heavy metals found in vegetables, rice grains; pollution contains cancer risk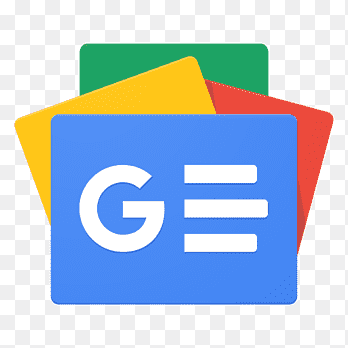 For all latest news, follow The Financial Express Google News channel.
Landfills in Dhaka have now become a major polluter as, a study says, they have contaminated surface and ground waters with toxic liquid matter.
Heavy metals have been found in samples of crops cultivated near the areas of landfills.
The contamination carries a potential risk of cancer in the human body according to the study published in 'Applied Water Science' recently.
The study on landfill contamination on surface and groundwater, conducted by Dr Fahmida Parvin and Professor Shafi M Tareq, has for the first time calculated the leachate pollution index (LPI) for the landfill sites.
Leachate is a term for the liquid pollution generated from a landfill's waste pile.

Such liquid contains harmful chemicals that can cause cancer and other serious health issues.
The study has reviewed the status of leachate pollution potential of four major landfill sites namely Amin Bazar, Matuail, Mogla Bazar, and Rowfabad.
"Dhaka landfills are not engineered or sanitary landfills. These can hardly be called dumping grounds," Professor Tareq, told The Financial Express.
"An engineering landfill must have several protection lairs so that toxic liquids cannot be absorbed by the dumping ground and/or leached to groundwater."
He pointed out that source segregation wastes, especially hazardous wastes, can improve the situation.
"We can separate household wastes in source segregation like composting for organic waste; recycling for electronic, paper, and plastic waste; and solidification or stabilisation for the hazardous waste," said Professor Tareq, a teacher of Environmental Sciences at Jahangirnagar University.
The study suggests that landfills should be constructed with synthetic membranes and other possible engineering materials to prevent heavy metal and other toxic materials from escaping into soil and groundwater.
The faulty and non-engineered landfills lead to contamination of food grains and intake of such foods can cause cancer in the human body, according to the study.
The human health risk index for toxic heavy metals in different vegetables and rice grains in those landfills areas showed high health risk potential for lead, cadmium, nickel, and manganese.
Professor Tareq, a fellow at Higher Education Academy, the UK, said, "Wastes collected from the household also pollute the landfill soil and surrounding agricultural land. We found a high presence of heavy metals in agricultural products."
There is a high possibility of biomagnification of toxic elements from landfill leachate, he added.
Amin Bazar has displaced thousands of people from the habitant destroying their livelihoods and biodiversity, said environment experts.
Shahriar Hossain, an environment expert and secretary-general of the Environment and Social Development Organisation (ESDO), said, "Varieties of fishes were found in Amin Bazar wetland during the 1990s. Some 20 million people, who depended on the wetlands for their livelihood, lost their habitat soon after it was turned into a landfill."

Despite the losses Dhaka's waste management is yet to see any major change, he lamented, saying that Amin Bazar landfill is now the only source of methane gas in Bangladesh because of its faulty management.
He suggested a zero-waste management system.
"Of the total household waste, 60-65 per cent is organic waste which is biodegradable. Zero-waste is not a big deal, we need political commitment," Hossain added.
The absence of a central or properly designed waste management system in the country has made the situation worse, destroying the biodiversity, both the experts observed.
The waste to energy project has been approached by the government as an alternative but the massive activities could not be managed they said adding that there is a lack of skilled manpower or engineering experience to operate such costly and technology-based projects.
DNCC CEO Md Selim Reza told the FE that they do not deal with household waste. "We mainly dump the collected waste to landfills from Secondary Transfer Station (STS)."
He claimed that source segregation is usually done in the secondary station or STS process.
He admits that the existing landfills in the city are causing environmental pollution. "We are in the process of acquiring land to set up some modern landfills in the city."
He added, "We are also thinking of revising the waste collection and source segregation. We are working on a policy to introduce engineered landfill."
"Waste generation is rising with time. The saturation point of Amin Bazar landfill has already been filled up. Necessary works for 40 acres of additional land acquisition along the Amin Bazar landfill is about to be completed. It's a prepared project and we will go for operation anytime soon," the official mentioned.
Dwelling on the waste to power project, he said, "We will analyse the cost of investment."
"If we can manage to start mass operation of waste to energy project then we could bring a major positive change in the city's waste management," he expressed his hope.