A suspected drug dealer has been killed in an alleged shootout in Jhenaidah's Kotchandpur.
The gunfight occurred at around 2:00 am on Sunday in the upazila's Boluhor area, said Additional Superintendent of Police (Kotchandpur Circle) Mirza Saleh Uddin.
The man has been identified as 42-year-old Selim Hossain, who police say was accused in a case of drug dealing and kidnapping.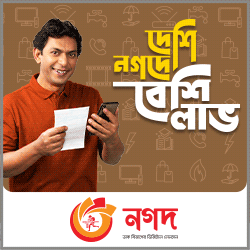 Police official Saleh Uddin said a police patrol team went to the Boluhor area after hearing sounds of gunfire. They also fired their weapons in an effort to restore order, he said, bdnews24 reported.
"The drug dealers fled. Police then recovered a dead body from the scene. Later locals identified him as Selim."
A firearm, two rounds of ammunition, 300 yaba tablets, 39 bottles of Phensedyl , an unregistered car and four mobile phones were recovered from the scene, police say.