A man accused in drugs, weapons and robbery cases has been killed in an alleged 'shootout' in Cox's Bazar district. The incident took place in Moheshkhali region on Sunday.
The shootout occurred in the Shaperdale area of Choto Moheshkhali Union at around 4:00 am, said Moheshkhali Police OC Pradeep Kumar Das.
Weapons, ammunition and contraband Yaba tablets were recovered from the scene, he said.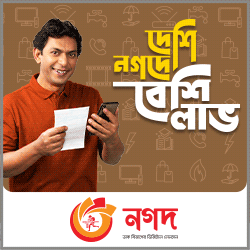 The deceased has been identified as 28-year-old Mahmudul Karim.
According to OC Das, a police team led a raid in the Shaperdale area after it was reported that a group of 'criminals' had gathered in the area.
"As soon as the team arrived, the criminals opened fire on police. Police retaliated in self-defence. At one point the criminals fled and police detained wounded Mahmudul."
Mahmudul, who had been shot, was taken to the Moheskhali Upazila Health Complex, where doctors declared him dead.
Police say they recovered eight firearms, 20 rounds of ammunition and 2,000 Yaba tablets from the scene of the shootout, according to bdnews24.
"Mahmudul Karim was a known drug and arms dealer," said OC Das. "Over half a dozen cases had been filed against him on charges related to drugs, arms and robbery."
Seven police personnel were injured in the incident, but OC Das did not provide details regarding their identities.