BOGRA, Oct 18: Early winter leafy vegetables have started appearing in the local kitchen markets across the district.
Market sources said the vegetables are being sold at a high rate. Vegetable prices may come down when full season will start.
Spinach is being sold at Tk 20 to Tk 30, red spinach at Tk 20 to Tk 25 and Basella Rubra (Puishak) is being sold at Tk 20 to Tk 24 in the retail market.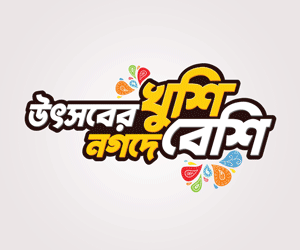 "The market price of the leafy vegetables will drop in the next month if the weather condition remains favourable", said trader Rezaul Karim at Fotteh Ali Bazar under Sadar upazila.
According to the Department of Agriculture Extension (DAE) office sources, farmers of all the 12 upazilas brought over 320 hectares of land under early winter vegetable cultivation.
Sub-assistance agriculture officer Faridur Rahman said cultivation of early leafy vegetables is profitable. The grassroots growers can make a good profit by cultivating early vegetables every season.