The energy division spent 4.26 per cent higher than the allocation in the revised annual development program (RADP) during fiscal year (FY) 2020-2021 when many other government entities struggled to spend the original allocation.
The Energy and Mineral Resources Division (EMRD) under the Ministry of Power, Energy and Mineral Resources (MPEMR) spent Tk 30.84 billion during the FY 2021, which was Tk 1.26 billion higher than the original allocation of Tk 29.58 billion.
A total of 30 development projects were executed during the time under consideration although 11 of them were taken after the approval of the RADP.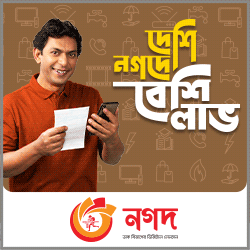 This was disclosed during a virtual meeting on project evaluation under the RADP for FY 21.
The power division, however, spent around 93.18 per cent of its RADP allocation during FY 21.
It spent around Tk 230.79 billion during FY 21 against the RADP allocation of Tk 247.68 billion.
It executed some 97 development projects during the period under consideration.
State Minister for MPEMR Nasrul Hamid stressed on timely implementation of power and energy projects considering generation, distribution and transmission.
Power secretary Md Habibur Rahman, Bangladesh Power Development Board (BPDB) chairman Belayet Hossain and Power Cell director general Mohammad Hossain also spoke on the occasion.