In the wake of the second wave of Covid pandemic in Europe, Bangladesh is going to take some precautionary measures, although the country has no plan so far to shut down flights with the European nations.
"The government is concerned, but we want to continue with the open up policy," Foreign Minister Dr A K Abdul Momen said on Tuesday.
Commenting on the issue, Foreign Secretary Masud Bin Momen said an inter-ministerial meeting will be held on Sunday to find out ways and means to tackle the spill-over effect.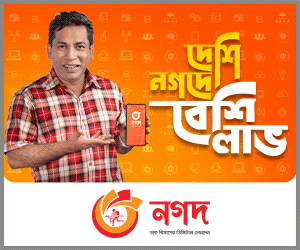 "Nothing has been finalised yet, but we are unlikely to shut down flights to and from the European destinations that were reopened recently after the first wave," he noted.
According to senior officials of the foreign and health ministries, the government wants to focus on strengthening screening process and quarantine procedure for incoming passengers.
"We have to maintain standard quarantine procedures strictly," the foreign secretary said.
The foreign minister also said the number of outgoing passengers is much higher than the number of incoming passengers in these flights.
"Some countries have opened up entry for foreigners, and a huge number of Bangladeshis are going back to their workplaces abroad."
But he also pointed out that while returning to their workplaces, many are not following rules concerned properly, prompting the host countries to restrict entry of Bangladeshi workers.
During the Covid pandemic period, some 150,000 Bangladeshis returned to the country, he mentioned.
Bangladesh has resumed scheduled flights on all domestic and international routes, except some countries with travel restrictions.
The Civil Aviation Authority, Bangladesh (CAAB) recently permitted operations of scheduled international flights to and from eight countries, including the European destinations like the UK.
Japan, Italy and South Korea strengthened their entry restrictions for Bangladeshi citizens recently after violation of Covid-related safety rules by some passengers.
As per the regulations, passengers have to carry valid medical certificate, stating they are not Covid-19 positive.
People entering Bangladesh must self isolate themselves for 14 days, even if they do have valid Covid-19 negative certificate.