Gradual fall in the budget allocation for the health sector has emerged as a serious impediment for the country to achieve the Sustainable Development Goals (SDGs) by 2030, experts said at a discussion on Sunday.
Because of the funding deficit, people at different segments of the society are not getting expected level of healthcare from the public hospitals and medicare centres, according to them.
To overcome the unpleasant situation, they suggested gradual increase in the fiscal allocation alongside strengthening the general tax-based public health system.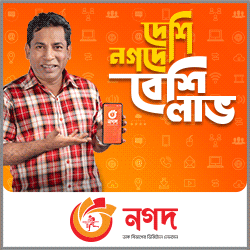 The experts also called for close monitoring to ensure effective functioning of the primary healthcare system.
The observation and suggestions came at a plenary session titled "Healthcare Financing" that took place on the second and last day of the Bureau of Economic Research (BER) Conference for Economists 2019.
BER and the Department of Economics of the University of Dhaka jointly organised the function under the theme 'inclusive growth for sustainable development' at Muzaffar Ahmed Chowdhury Auditorium of Social Science Faculty Building of the country's largest public educational institution.
Dr Rumana Haque , a professor at Department of Economics, University of Dhaka, chaired the function while Dr Syed Abdul Hamid, a professor of Institute of Health Economics of the same university, presented a keynote paper titled "Health Care Financing in Bangladesh: Challenges and Opportunities".