The Chittagong University (CU) Bureau of Business Research (BBR) from business faculty, arranged a webinar on June 24, 2021, with the theme- 'National Budget 2021-2022 for protecting lives and Livelihoods in Bangladesh: Opportunities and Challenges.'
Vice-chancellor of CU Dr Shireen Akhter, Pro Vice-chancellor of CU Professor Benu Kumar Dey and Dean of Business Faculty Professor SM Salamatullah Bhuiyan joined the event as the chief guest, special guest and session chair respectively.
Professor Dr Md Salim Uddin, chairman of BBR, presented the keynote discussion. Mr Mahbubul Alam, president of the Chittagong Chamber of Commerce and Industry, delivered the expert opinion as a chief discussant. Professor Dr Sohrab Uddin, director of BBR, moderated the session.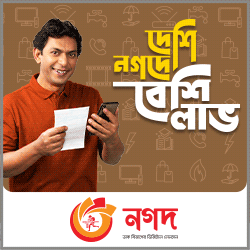 In the beginning, Prof SM Salamatullah Bhuiyan talked about some issues regarding the national budget. He talked about the challenges of budget implications amid the Covid-19 situation and the sources of strengths for Bangladesh.
"Our strengths are that inflation is stable and the amount of remittances is very good, the exchange rate is also stable and we have a lot of foreign exchange reserves. I think the economic development of the country will happen only if the finance minister can achieve what he has expected from this budget."
Professor Dr Md Salim Uddin delivered his presentation on Covid-19 pandemic and economic recovery, perspectives of the global economy, sectoral strategies, action plans, mobilisations, progress in implementation of commitments made in the budget, socio-economic progress, etc.
"Bangladesh is currently the 41st largest economy in the world. According to the research of the Center for Economic and Business Research (CEBR), by 2035, Bangladesh will become the 25th largest economy in the world. There is no doubt that the global epidemic will hamper the progress of Bangladesh to some extent," said the VC Ms Shireen. However, she praised the government for taking timely measures to check the damages.
"Our national budget has been announced. And this budget is the bulwark of life and livelihood. The government is trying its best to prevent the advantages and disadvantages. Together we will take advantage at a tolerable level and overcome obstacles," said the Pro VC Professor Benu Kumar Dey.