Extreme rightists, leftists join hands with BNP to topple us from power: PM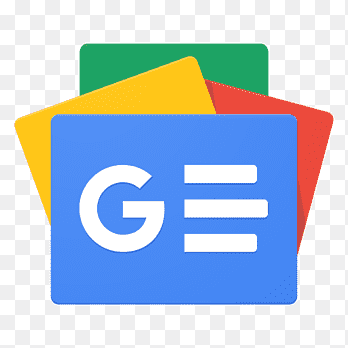 For all latest news, follow The Financial Express Google News channel.
Prime Minister Sheikh Hasina on Tuesday warned that all the extreme rightist and leftist groups are joining forces with Bangladesh Nationalist Party (BNP) to try to oust her Awami League government, which has been working tirelessly for the welfare of the country and its people.
"Now they (BNP) are saying they will forge movement from 11 (January)…they got their as their companions the extreme leftists and rightists. All extremists are gathering in one place to topple us from power," she said.
The premier made the remarks while addressing a discussion marking the historic Homecoming Day of Bangabandhu organised by the Awami League at Bangabandhu International Conference Centre (BICC). Sheikh Hasina, also the AL president, presided over the event, according to UNB.
On this day in 1972, Father of the Nation Bangabandhu Sheikh Mujibur Rahman returned to the newly liberated Bangladesh via London and New Delhi after spending nine and a half months in a Pakistani jail.
Hasina said that her government is so strong that it won't be easy at all for BNP and its extremist allies to oust it from power.
"Let me tell you one thing. The AL works for the people and their welfare. Don't think it will fall down if one shakes it. Things are not that much easy," she said.
On the other hand, she said, her party does know very well how to oust illegal power grabbers and voter riggers. "And we had proved that repeatedly."
She said that taking advantages of digital transformation of the country BNP has hired people who are spreading slander against Awami League on the social media and trying to confuse the people.
"They spread panic over the December 10 (rally of BNP) beating drums and trumpets, but it finally went to Golapbagh," she said ridiculing the opposition party.
PM Hasina recalled that Khaleda Zia was compelled to cancel two elections - February 15, 1996 and January 6, 2006 - that took place under her government.
"People deposed them as they rigged people's votes. They were ousted and rejected repeatedly by the people. How would they practice democracy? They and their party do not have any democracy in them," she said.
She claimed that Awami League practices democracy within the party and also in the country.
"Transparent ballot boxes, voters' lists with photos, ID cards and EVMs all have been introduced by us so that people could cast their votes freely," she said.
Coming to power with people's verdict, Hasina said, her party engaged all their strength for the development and welfare of the people.
"Advancement of AL will be continued. Inshallah, we will build Golden Bangladesh and Smart Bangladesh. This is our pledge to our Father (of the Nation)," she said.
She also mentioned that the supreme sacrifice of the Father of the Nation and millions of martyrs must not go in vain.
"It will not go in vain. People of Bangladesh will move across the world with their heads ever high," she said.
AL general secretary Obaidul Quader gave the welcome address at the programme where AL central committee members Professor Mohammad Ali Arafat, Advocate Tarana Halim, former Jahangirnagar Vice-Chancellor Farzana Islam, eminent actor Ramendu Majumder, Dhaka South unit AL Abu Ahammad Mannafi and Dhaka north unit AL general secretary SM Mannan Kochi also spoke.
AL Publicity and Publication Secretary Abdus Sobhan Golap conducted the discussion.