Faridpur Sadar Upazila vice chairman Benjir Ahmed Tabrij has been arrested on charge of attack on police during a protest programme on Tuesday night.
A team of police arrested Tabrij, also the president of district unit Jatiyatabadi Chhatra Dal (JCD), from his Kamlapur residence in the district town around 11:00 pm.
Police said Tabrij led a team that attacked police during a programme held protesting arrest warrant against BNP vice chairman Tarique Rahman at Bhanga road intersection in the town on Tuesday.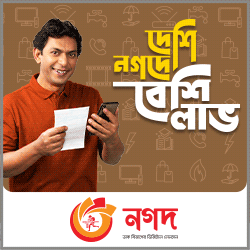 Later, a case was filed in this connection, mentioning 40 names as accused, a news agency reported.
Tabrij was arrested as one of the main accused of the case, said Kotwali Police Station officer-in-charge Nazimuddin.
Tabrij will be produced before a court here today, he added.