RANGPUR, Feb 20: Though the growers of Rangpur agriculture region are aware about the harmful effect of tobacco on both human health as well as environment, its farming is still going on in many areas under the region this year.
According to sources, despite knowing the fact that tobacco is a detrimental crop, peasants are showing more interest in its farming than paddy and some other crops due to good profit.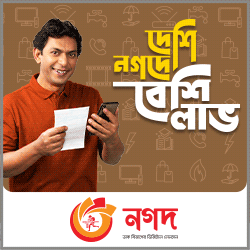 A good number of peasants told this correspondent they cultivate tobacco as they earn satisfactory profit from the farming.
Moreover, the tobacco companies are providing them with fertilisers, medicine, other inputs and adequate financial support. As a result its production cost is much lower. For this reason farming of the crop is still abundant in many areas under the region, growers alleged.
According to DAE, Rangpur official sources, about 13,500 hectares of land have been brought under tobacco cultivation in five districts under the agriculture region during the current season.
The districts are: Rangpur, Kurigram, Gaibandha, Lalmonirhat and Nilphamari. Of them most of the tobacco has been cultivated in Lalmonirhat.
Farmer Mozaffar Ali in the Hazirhat area in Rangpur Sadar said he has cultivated tobacco on 50 decimals of land and is expecting huge profit after harvesting the crop. He said many farmers of the areas have become interested in tobacco cultivation more than other crops as they got financial as well as logistic support from the tobacco companies.
Conscious people of the region opined that as tobacco is injurious to human health as well as environment the government should take tough steps against its cultivation.
Deputy Director of Rangpur regional DAE office Md Moniruzzaman said tobacco farming was still going on, though they continued motivational campaign against its cultivation.
He further alleged that some tobacco companies give the farmers money in advance and also purchase the produce directly from them which make the farmers eager in cultivating it on a large scale.
Tobacco is a kind of crop which is very detrimental to human health as well as environment. Its cultivation also leaves adverse impact on soil fertility, he added.