A baby boy was slaughtered allegedly by his father and grandfather at Morjal village in Raipura upazila of Narsingdi on Tuesday.
The deceased was identified as Mahin Miah, nine-month-old son of Apon Miah and Marufa Akter of Bakhar Nagar village in Sadar upazila, reports UNB.
Apon and his father Babul slit Mahin's throat over a family feud and informed police alleging that Marufa killed her son, said sub-inspector of Raipura Police Station Kamal Hossain.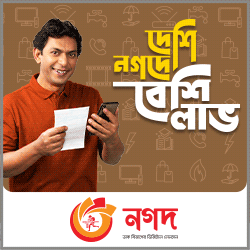 However, during interrogation, Babul confessed that he and his father killed Mahin to frame Marufa, added the SI.
Police recovered the body and sent it to Narsingdi Sadar Hospital for autopsy.
Apon along with his family members used to live at a rented house in Morjal area.
Marufa filed a case over the incident.