Tahmina Akhter, a female Sub-Inspector of Savar Model Police Station, who was on maternity leave, allegedly committed suicide by hanging herself from a ceiling fan at her own residence in Savar staff quarters on Saturday night.
Tipped off, Police recovered the body around 9:30 pm, said Officer-in-Charge of Savar Police Station, Mohsenul Kadir.
Tahmina along with her family members took dinner around 7:30pm and later, she went to her room and locked it from inside, said the OC quoting Tahmina's husband, Mobarak Hossain.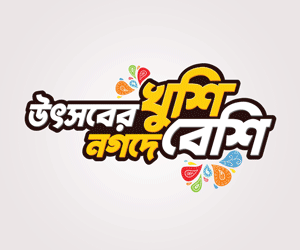 Mobarak claimed that he found her wife hanging at her bedroom around 8pm when he peeped through a window getting no response from her after repeated calls, the official added.
Tahmina used to live on the ground floor of the quarters along with her husband and two children, Tanveer Hossain (5), and two-month-old Mahera.

She was posted at the Savar Model Police Station six years ago.
However, Police could not yet ascertain the reason behind the death of the SI, reports a local news agency.