A festive mood has prevailed among people on both sides of the Padma River as the long-awaited Padma Bridge is set to be inaugurated.
Diplomats, government officials including secretaries, political leaders, and professionals have reached the Mawa site to attend a citizen gathering prior to witnessing the inauguration of the country's longest and unique bridge.
Prime Minister Sheikh Hasina arrived there at 9:55 am today (Saturday) to attend the gathering at Mawa end and then inaugurate the bridge.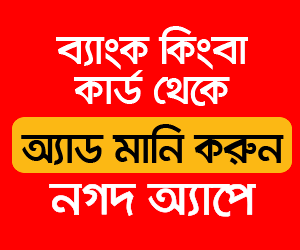 While entering the citizen gathering, Information Minister Hasan Mahmud said the day reminisces that of the childhood of enjoying Eid.
Awami League Presidium Member Sheikh Selim said the world will recognise a new Bangladesh through this Padma Bridge inauguration.
He called upon former US Secretary of State Henry Kissinger to visit Bangladesh now to see how the nation is going forward under the able leadership of Prime Minister Sheikh Hasina.
MP Asaduzzaman Noor said the Padma Bridge is the answer to the insult shown to the nation by the World Bank through withdrawing funding on the dream Padma Bridge.
Noted Singer of Swidhin Bangla Betar Kendra Rafiqul Alam said he sees the dream of a freedom fighter fulfilled once more with the Padma Bridge.
"It proves once again that the nation can have a strong determination and the prime minister's strong decision to build the Padma Bridge with own fund had led us to revive our determination in a strong and bold way,' he told the FE.
Also a former GM of BSCIC, Rafiqul said the typical relationship with the aid agencies like a master and a subordinate has also broken with it.
Film actor Sakib Khan believes that the success of the Padma Bridge will revive the trust of the young generation on the country.
And with the reflection of development trend through this bridge, it will create such an environment that the young generation would no more feel to settle aboard, he said.
Kabir Ahmed, a former Chief Engineer of Bangladesh Bridge Authority, said the Padma Bridge has proved once more after the Teesta Bridge that Bangladeshi engineers can deliver the best if they do it with courage.
Engineer Shahabuddin, who has not gone to his village home in Gopalganj for the last 5 years, has decided to celebrate the occasion this time at his village during Eid ul Azha.
Cabinet Secretary Khandaker Anwarul Islam recalled the contribution of people, companies and those who owned the land on both sides of the bridge.
"People of all stages responded to make the dream true," he said, adding that 5000 workers were engaged with this project.
A theme song prepared by Bangladesh Shilpakala Academy was rendered and a presentation on the Padma Bridge screened at the start of the inaugural function.
Road Transport and Bridges Minister Obaidur Quader and Project Director M Shafiqul Islam, among others, were on the stage.