A schoolboy was stabbed to death over dispute between two local gangs concerning seniority at Chandni Ghat of Chakbazar in Old Dhaka on early Saturday.
The victim was identified as Md Hasan, a JSC candidate of Islambagh Ideal School and son of Mohammad Ali a resident of Lalbagh area, as per a report on UNB.
Quoting the father of the victim, sources at the Dhaka Medical College Hospital (DMCH) said one Ali, 15, allegedly stabbed Hasan centering dispute between 'senior group' and 'junior group' at Chandni Ghat Shishu Hospital Goli at around 9:00 pm on Friday.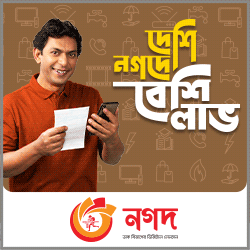 He was rushed to DMCH with fatal injuries where he succumbed to his injuries at around 4:30 am, said ASI Babul Miah of DMCH police camp.