Money straightway will be paid into a pensioner's account through a fraud-free and failsafe automated transaction as the government is upgrading its pension scheme for retirees, officials said Wednesday.
Office of the Controller General of Accounts (OCGA) is going to introduce face-detection app of the pensioners from next month (December) to ensure the best use of public funds, they said.
The app will help pensioners to be detected by their own mobile phone or device without physical presence at the accounts office under the CGA across the country-thus ending ages of agonies retired government employees allegedly face in drawing pension money.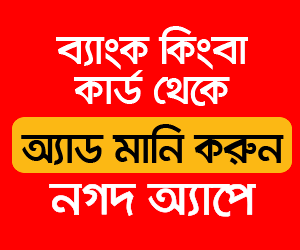 "We will start piloting the face detection through the mobile app later this month. We have a target to launch the app across the country on the day of Bangladesh's victory on December 16," Chief Financial Officer (CFO) of the OCGA Mohammad Mominul Haque Bhuiyan told the FE.
After the app launch, the pensioners need not go to their local upazila, district and/or offices for "proving they are alive", he said.
Mr Bhuiyan said any pensioner could be able to identify themselves through the face-detection app through their hand phones to continue getting their pension benefits through the banking system.
Currently, some 0.75 million retired civil servants and army personnel are getting pension benefits - including gratuity and monthly pension-through the electronic fund transfer (EFT) from March last year.
Every year, the OCGA on behalf of the government pays Tk 100 billion as monthly pension funds and Tk 60 billion as gratuity funds to the retirees from its exchequer.
The pensioners need not to go to their local accounts office to receive their benefit-the money is transferred into their respective bank accounts through EFT on the first day of every month.
Currently, they need to attend the local accounts office in the eleventh month of every year to prove they are alive and entitled to enjoy the benefit of their yeoman's service.
"Sometimes, any pension-holder could be physically unfit for journey to the accounts office. So, the face-detecting app will be very much helpful to those weak and unfit older persons," the OCGA CFO, Mr Bhuiyan, said.
Meanwhile, pensioners allege that local accounts offices take a sop to detect whether they are alive.
Conversely, despite death of the pension-holder, some family members do not inform the accounts office, which many times created financial mismanagement and room for misuse of the public funds, another official of the OCGA told the FE.
"Sometimes, the eligible person or the nominee after the death of the pensioner does not get the pension facility due to the conflicts within the family members, which also causes a setback on way to transparent and accountable public financial management," he added.