Dhaka Metropolitan Police (DMP) on Sunday arrested a fraudster from the capital's Mouchak area amid the coronavirus (COVID 19) shutdown.
The arrestee, Tipu Sultan, aged 35, was allegedly selling a product "virus-shutdown" in the area through social media page called G Mama fraudulently.
A DMP team, led by Ramna Zone Senior Assistant Police Commissioner SM Shamim, arrested the suspect, who claimed that the product will help protect themselves from the coronavirus infection, in front of the Mouchak Market in the city.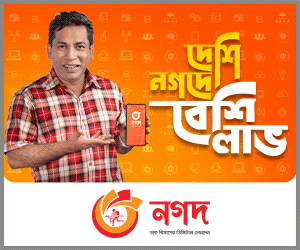 The team also recovered 50 pieces of the "virus-shutdown" product from his possession.
Later, an executive magistrate of the DMP also fined Tk 0.1 million as per the section 44 of The Consumers' Right Protection Act, 2009.
The suspect also told the police that he brought the product from China through DHL without taking permission from the government.
The product was also banned in Hong Kong, China, Vietnam and the USA. The product has no role in preventing the virus.