A union parishad member of Gopalganj has alleged misappropriated old age allowance in Kotalipara upazila.
A written complaint was lodged with the upazila nirbahi officer (UNO) on Thursday in this regard, according to UNB.
It was mentioned in the complaint lodged by Tulsi Halder, Rasmoni Mistri and Amrit Gain that the government has allocated 17 cards against as many elderly persons in ward-3 of Ramshil union parishad.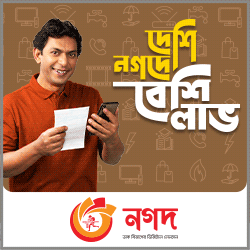 Member from the ward Monoranjan Bala took Tk 1,500-2,000 from each of the cardholders, they alleged.
When the elderly persons withdrew Tk 6,000 each from Ghaghar Bazar branch of Sonali Bank Ltd on September 24, the UP member forcibly took away Tk 3,000-4,000 from each of them, they said.
However, Monoranja denied the allegation, saying he took money neither before issuing cards nor after withdrawing money from the bank.
UNO SM Mahfuzur Rahman said they will take action after investigation the allegation.