Secretary General of Jatri Kalyan Samity Mozammel Hoque Chowdhury has alleged that transport owners and workers were overcharging the passengers, defying the government-fixed fare rates.
"Passengers are often harassed and become victims of physical assaults by transport workers," he said while speaking at a press briefing organised by Jatri Kalyan Samity at Dhaka Reporters Unity on Thursday protesting increased transport fares.
Seeking government intervention to stop overcharging, he also urged the authority to form a committee comprising representatives from passengers and others concerned for re-fixing bus fares.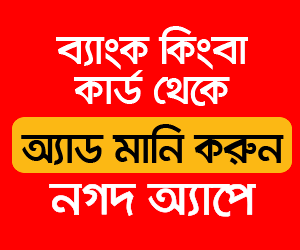 At the press conference, he placed a 13-point demand including hanging fare charts, prepared by Bangladesh Road Transport Authority, inside all buses, realising only government-fixed bus fares from passengers, giving necessary directives to stop passengers' harassment by transport workers and owners, taking effective measures to stop collecting extra fares in the name of seating service, and taking half fares from the students and standing passengers.
The demands also include taking effective steps for checking overcharging the passengers of CNG-run human hauler, leguna, tempo, auto-rickshaw, re-fixing separate bus fares for Dhaka and Chattogram cities with Tk 2.0 for travelling two kilometres, carrying out drives by Bangladesh Road Transport Authority to stop chaos in transport fares with a provision to file cases against the chairman or managing director of any bus operators if they are found involved in realising extra fares from passengers, stopping toll collection and police harassment.
Economist Prof Anu Mohammad at the press conference alleged that the government has created the scope of overcharging the passengers by public transport operators.
"The government has made profits worth Tk 430 billion from petroleum products over the last seven years and that money would have helped the government to provide subsidy for at least 20 years to petroleum products."
He further said the government has increased the diesel and kerosene prices by Tk 15 per litre to offset its multiple-time increased costs like construction of roads, bridges and other purchase purposes.
The hike in prices of petroleum products had provided scope for transport owners and workers to create chaos in bus fare, he said, adding that public sufferings mounted due to increased transport fares.
Dhaka University's Department of Accounting and Information System professor Moshahida Sultana, former president of a faction of Dhaka Union of Journalists Abu Zafar Surya, president of Bangladesh Crime Reporters Unity Mizan Malik, convenor of Passenger Rights Movement Kefayet Shakil and its vice-president Tawhidul Haque Liton, joint secretary general M Monirul Haque were also present at the press briefing.