The government has launched a new campaign to help advance the objectives of Bangladesh's 10-year National Plan of Action to End Child Marriage (2018-2030).
The campaign titled "Actions to Prevent Child Marriage in Bangladesh" will seek to collect 1.0 million pledges from adolescents, parents, community leaders, policymakers, business leaders and civil society representatives to prevent child marriage.
The secretary for the Ministry of Women and Children Affairs (MOWCA) Md Sayedul Islam on Thursday launched the campaign with support from the United States Agency for International Development (USAID).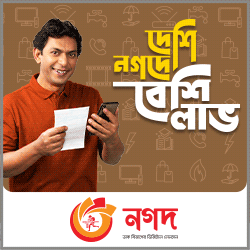 The campaign is designed to encourage families to condemn the harmful practice of child marriage and support every girl's dream to achieve their aspirations and help advance the objectives of Bangladesh's 10-year National Plan of Action to End Child Marriage (2018-2030).
Bangladesh has made notable progress in curbing child marriage. Studies show that the proportion of girls who married before age of 16 declined from 46 per cent to 32 per cent between 2007-2017, while those who married before 18 fell from 66 per cent to 59 per cent.
However, Bangladesh is witnessing a sharp rise in child marriages in the coronavirus pandemic. Multiple factors, including reduced income, especially in lower-income families, and the closure of schools during the pandemic have contributed to the rise in child marriage in the country.
USAID's Ujjiban Social Behavior Change Communication project, implemented by Johns Hopkins University, is leading the public awareness campaign, highlighting the health risks associated with early pregnancy and the high return on investments in girls' education.
The campaign will also help create awareness about the current law in Bangladesh that prohibits child marriage, instruct people how to use the existing mechanisms to report incidents of child marriage in the community, and help victims seek support.
"Child marriage is a human rights violation. We all must take charge to end this complex issue that requires efforts from many fronts", said Xerses Sidhwa, director of the Office of Population, Health, Nutrition, and Education of USAID.
Speaking at the campaign launching event, MOWCA Secretary Md Sayedul Islam said the government, development partners, non-government organisations, private sector and relevant stakeholders must all work together to end child marriage in Bangladesh.