Information Minister Hasan Mahmud on Monday said the government and the mass media will work more closely to tackle the coronavirus pandemic.
The minister made the remarks after a meeting with leaders of mass media at his official residence in the capital, reports UNB.
Mentioning that some online portals spread rumours during any crisis to create confusions among people, the minister said the mainstream media can make substantial contributions to this end.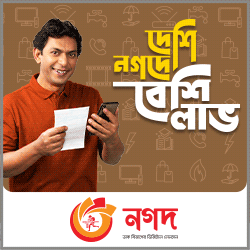 He said the government is identifying those media that spread rumours and taking actions accordingly.
Hasan Mahmud said he sought assistance from the mainstream media in this regard. "We agreed that it's not right to create fears among people but to make them aware about coronavirus," he said.
Newspapers and television channels are also passing through a crisis during this pandemic as newspapers' circulation has fallen while television channels are facing problems, the minister added.
He said they are discussing what steps can be taken on behalf of the government to address the problems.
President of Newspaper Owners' Association of Bangladesh (Noab) AK Azad, executive member Matiur Rahman, Sampadak Parishad President Mahfuz Anam, General Secretary Naem Nizam, Senior Vice-president of Association of Television Channel Owners (ATCO) and Editors Guild's President Mozammel Haque Babu and ATCO Director Iqbal Sobhan Chowdhury were present at the meeting.