Government is considering a move to install effluent treatment plants (ETPs) on the banks of rivers now faced with serious pollution.
Environment and Forest Minister Anisul Islam Mahmood said this at a city programme on Thursday.
He noted, "I hope we'll be able to implement such a plan within a short time."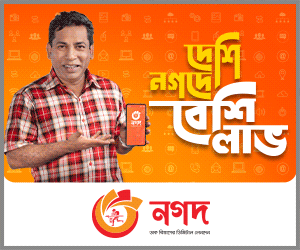 The minister was speaking at a seminar arranged by Bangladesh National Committee of International Union for Conservation of Nature (IUCN) at the Jatiya Press Club.
According to him, once the Thames River in England and the Rhine River in Germany were subjected to serious pollution. "The quality of those rivers has improved in such a way that the people can now drink their water."
UNB says the minister thinks it is also possible here to improve the water quality of the rivers with effective steps to check the pollution. "It may take time, but it's possible."
He urged the non-governmental organisations (NGOs) to play an effective role alongside the government in creating awareness among the people about saving the rivers and wetlands surrounding the capital city from pollution.
The government, he noted, has been sincerely trying to protect the rivers and the wetlands in and around the capital city. "Creating awareness is necessary. Alongside the government's initiatives, I think, NGOs can also play an effective role to this effect."
Noting that rivers and wetlands have a close link with the economy and the environment, the minister said, "We must keep those free from pollution for economic and environmental development."