The High Court on Monday asked the concerned bodies of the government to take necessary legal steps so that five officials of the South Bangla Agriculture and Commerce Bank Limited (SBAC Bank) cannot leave the country.
The officials are--- Khulna branch's Credit in Charge Md Nazrul Islam, Senior Officer Maria Khatun and former management trainee officer (MTO) Topu Kumar Saha, Rajuk Avenue branch's Senior Officer Bidyut Kumar Mandol and Operation Manager Manjurul Alam.
Anti-Corruption Commission (ACC), Immigration Police and other law enforcers have been asked to comply with the court order.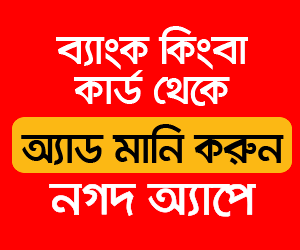 The High Court bench of Justice Md Nazrul Islam Talukder and Justice AKM Zahirul Huq passed the order as they found the bank officials absent during the hearing despite filing anticipatory bail petition in a corruption case.
Lawyer Md Humayun Kabir appeared in the hearing on behalf of the petitioners, while Advocate Khurshid Alam Khan represented the ACC and Deputy Attorney General AKM Amin Uddin Manik appeared for the state.
Later Mr Khurshid Alam Khan said, "The accused earlier filed anticipatory bail petition in the corruption case. But the accused didn't appear in the court when the petition came for hearing. They were also found absent in another day."
After hearing the court rejected their petition as it was not pressed in the court and gave a direction so that they cannot leave the country, added the lawyer.
According to the case statement, all these officials collaborated with former chairman of South Bangla Agriculture Bank SM Amjad Hossain helped the owner of the Khulna Builders, a company only in papers, to get a huge amount of loan from Khulna branch of the bank by preparing fake visit report and stock lot.
And the beneficiaries of the loan embezzled Tk 206 million from the bank.
Gulshan Anwar Pradhan, a deputy director of the ACC, filed a case with ACC's integrated district office in Dhaka-1 on October 24 against seven people including these five SBAC Bank officials.
The other two accused in the case are former chairman of the bank SM Amjad Hossain and Vice President of the head office SM Iqbal Mehedi.