Khanpur Union Health and Family Welfare Centre (KUHFWC) building under Sherpur upazila in Bogura is on the verge of collapse.
But medicare services is being provided to the patients amid fear of the collapse of the building for a long time.
As a result, smooth services to the extremely poor people in the area are being hampered.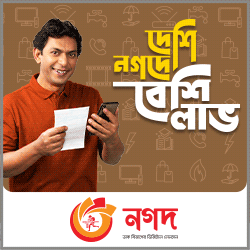 Locals demanded renovation of the dilapidated KUHFW centre. The regular activities to render services to the patients are being arranged in the risky building.
On a spot visit, this correspondent found several cracks developed in most parts of the walls in the one-storey building. Plaster is falling on the head of both patients and attendants from the roof.
However, the community doctors and nurses are trying to give the desired services to the patients at the risk of their lives. The present government is keen to provide all kinds of services including health-related one to the Union Health and Family Welfare Centre with the funding of the Ministry of Health and Family Welfare to bring health services to the doorsteps of the people.
An inspector, a sub- assistant community medical officer, a family planning director and six office assistants were recruited in the institution. The poor, very poor and middle-class families of the union get medical services.
Out of nine unions of Sherpur upazila, four sub-health and five union health and family welfare centres have been established. But, the Union Health and Family Welfare Centre has long been neglected and become unusable, and never been renovated.
A patient Abu Raihan, 56, in the Mohipur area said the health centre needs to be renovated on an urgent basis. There are big cracks in the walls of the building. Besides, the toilets and residential buildings have collapsed and are now abandoned.
Khanpur Union Parishad chairman Shafiqul Islam Ranju said hundreds of women, men, children and college-going girls from the union come every day to seek treatment from the centre. The chairman also said if the centre is not renovated quickly, medical services in the union will be shut down at any moment.
Deputy Assistant Community Medical Officer in charge of Khanpur Union Health and Family Welfare Centre Ranjit Kumar Talukder said, "I am trying to provide the desired services."
The Union Health and Family Welfare Building and Housing Building have been abandoned.
Sherpur Upazila Health and Family Welfare Officer Abdul Quader said a letter has been sent to the higher authorities. He is hopeful that the renovation work of the building will start soon, he said.