A Dhaka court on Tuesday placed 'Joyjatra IPTV' Chairman Helena Jahangir, recently removed from the Awami League sub-committee on women affairs, on a 14-day remand in four separate cases.
Dhaka Metropolitan Magistrate Shahinur Rahman placed her on a four-day remand each in two cases -one over fraud and another under the Telecommunication Act- filed with the city's Pallabi police station.
The court passed the order when police produced her before the court after the end of her three-day remand.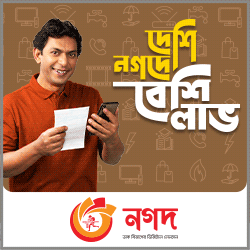 Besides, Metropolitan Magistrate Nivana Khayer Jessy placed the accused on a three-day remand each in two cases filed with Gulshan police station under the Digital Security Act and Narcotics Control Act
On July 30, the court placed Helena Jahangir on a three-day remand in the case filed under the DSA.
Earlier on July 31, police sought five-day remand for interrogating her in the Narcotics case and seven-day in the case under filed under the Telecommunication Act.
Public prosecutor Abdullah Abu represented the state side during the hearing of two cases filed with the Gulshan police station.
Lawyer Shafiqul Islam on behalf of Helena Jahangir submitted a petition seeking cancellation of remand.
On July 29, members of Rapid Action Battalion (RAB) arrested Helena Jahangir, 49, from her residence in the city's Gulshan-2 area.